Refunds.....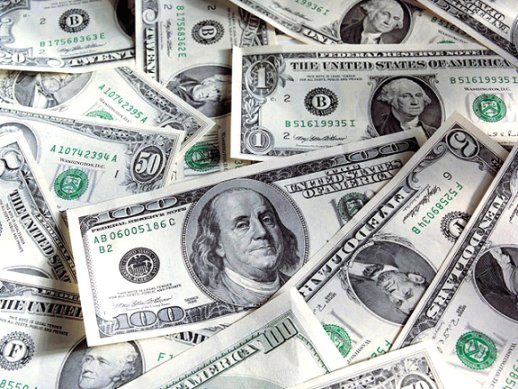 THE BOTTOM LINE: There are NO CASH REFUNDS OF ANY KIND EVER!

For numerous reasons I cannot give cash refunds and won't. This is clearly stated all over this website and in my contract. I STRONGLY recommend you read thoroughly the terms and conditons below before purchasing.

***There are absolutely *NO* cash refunds of any kind, for ANY reason or circumstance. This includes, but is not limited to holding fees, deposits, pre-payments, purchase price, shipping charges, medical conditions or vet expenses, or any other other costs or expenses related to any kitten sold. This means that if you send funds to hold or purchase a kitten at no time will cash funds ever be returned to you for any reason which includes but is not limited to medical conditions, congenital defects, death or risk of loss.

Should you need a replacement please do not ask me to "sell" or market your replacement kitten for a cash refund should you not choose to take a replacement. If you want "cash" back you need to take possession of your replacement kitten, and sell your own replacement kitten.

I do not take responsibility in anyway for a breeder's "lost program time" growing out a kitten that may possibly not be fertile, or for any other reason, including congenital. This is just a risk all breeders take in purchasing kittens. Also, please note that replacement kittens are not "immediate" and pulled off a shelf to order. A time frame is needed to produce a replacement and it doesn't happen in a day. It can take up to a year to produce a replacement kitten you need to plan for this with back up stud cats. If you refuse your replacement kitten when it is offered and "pass" another replacement will not be offered to you to you down the road. You have waived your contracted replacement.

Provisions for risk of loss have been made as set forth in my contract and a buyer is covered and taken very well of there.


BeSpotted's Terms & Conditions
Deposits/Holding Fees

When a litter is born I will take non refundable deposits/holding fees that are to equal half the purchase price of the kitten with the balance due paid ten days prior to shipping, or at pickup. Deposits are the only way to ensure a kitten is reserved. I do not hold kittens without a deposit.



*PLEASE NOTE, PLEASE READ, PLEASE ASK QUESTIONS!!!:



~ All deposits/or funds sent are non-refundable & non-transferable ~


The goal of of BeSpotted is to place our kittens in loving homes in a timely manner so they may bond with their new family. If a kitten is held specifically for a buyer, a change of mind can quite often jeopardize the chance for that particular kitten to be placed in a home while still at a desirable age.

A deposit gives you a guaranteed position in line on the waiting list in the same order in which the deposit was received or it reserves a buyer a kitten that is currently available from a litter. By sending a deposit, a buyer is entering into a legally binding contract both implicitly and expressly to purchase the specified animal for which the deposit was made.

A deposit gives you a guaranteed position in line on the waiting list in the same order in which the deposit was received or it reserves a buyer a Papillon that is currently available from a litter. By sending a deposit, a buyer is entering into a legally binding contract both implicitly and expressly to purchase the specified animal for which the deposit was made.

***There are absolutely *NO* cash refunds of any kind, for ANY reason or circumstance. This includes, but is not limited to holding fees, deposits, pre-payments, purchase price, shipping charges, medical conditions or vet expenses, or any other other costs or expenses related to any kitten sold. This means that if you send funds to hold or purchase a kitten at no time will cash funds ever be returned to you for any reason which includes but is not limited to medical conditions, congenital defects, death or risk of loss.

Should you need a replacement please do not ask me to "sell" or market your replacement kitten for a cash refund should you not choose to take a replacement. If you want "cash" back you need to take possession of your replacement kitten, and sell your own replacement kitten.

I do not take responsibility in anyway for a breeder's "lost program time" growing out a kitten that may possibly not be fertile, or for any other reason, including congenital. This is just a risk all breeders take in purchasing kittens. Also, please note that replacement kittens are not "immediate" and pulled off a shelf to order. A time frame is needed to produce a replacement and it doesn't happen in a day. It can take up to a year to produce a replacement kitten you need to plan for this with back up stud cats. If you refuse your replacement kitten when it is offered and "pass" another replacement will not be offered to you to you down the road. You have waived your contracted replacement.

Provisions for risk of loss have been made as set forth in my contract and a buyer is covered and taken very well of there.





Please feel free to contact me should you have any questions. You can easily reach me at:

Vickie Ehrlekrona
BeSpotted Savannahs
Billings, Montana
Phone: 1(406)661-2300
Email:Vickie@bespottedcattery.net


©Vickie Ehrlekrona ~ BeSpotted
All rights reserved
©2000-2020